[button text="< Back to Employment & Industrial Law" link="https://www.ntlawyers.com.au/practice-areas/employment-industrial-law/" style="default" size="normal" target="_self" display="inline" icon="no"]
In addition to actions for breach of contract, the majority of Australian workers have a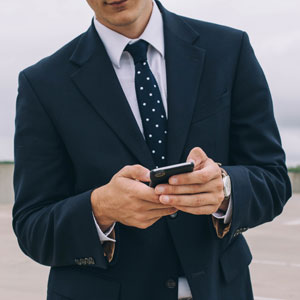 range of protections in place from arbitrary, unjust or unfair dismissals. These protections exist within National and State industrial relations systems. The protections can generally be placed into three categories (subject to jurisdiction):
Unfair dismissals and unlawful terminations are discussed below. You can find out more about adverse action here.
Unfair Dismissals
Employers are obliged to ensure that any process leading to the dismissal of an employee is fair and transparent. This means:
irrespective of the terms of an employee's employment contract, an employer must have a justifiable reason for dismissing any employee who earns an amount lower than the high income threshold;
it is not enough for an employer to have a justifiable reason for dismissing the employee – the process the employer adopts to dismiss the employee must also be fair and transparent; and
an employer cannot make employees redundant unless it genuinely does not require anyone to do that employee's job anymore and it is not possible to redeploy the employee within the employer's enterprise.
The relief available to an unfairly dismissed employee is limited to either an order for reinstatement or compensation for lost income. If the employer had a good reason to dismiss the employee but is found to have adopted an unfair process, the employee will forfeit part of the compensation award.
Unlawful Termination
In addition to protection from unfair dismissal, employees are protected from dismissal from their employment for unlawful reasons. These generally include:
temporary absence from work because of illness or injury;
membership or non-membership of a union;
participation in union activities outside of work hours (or within work hours with the employer's permission);
seeking office as, or acting as, a representative of the employees;
filing a complaint or participating in proceedings against the employer;
race, colour, sex, sexual orientation, age, physical or mental disability, marital status, family or carer's responsibilities, pregnancy, religion, political opinion, national extraction or social origin (subject to specific exclusions);
absence from work during maternity or parental leave; or
temporary absence from work to engage in a voluntary emergency management activity.
If the parties consent to arbitration, the Fair Work Commission may hear the dispute on a relatively informal basis and, if the employee is successful, may make orders requiring reinstatement, payment of compensation, payment of back-pay and that the employee's employment be treated as continuous throughout the period of the dispute.
If the parties do not consent to arbitration, the dispute proceeds to Court, where an employee has access to a broader range of relief.
When an employee lodges an application for relief from unlawful termination, there is a presumption that the termination was for an unlawful reason unless the employer can prove that the unlawful reason did not influence its decision to terminate the employee's employment.
Procedural Steps
All dismissal complaints filed under the Fair Work Act and most complaints filed under state industrial relations laws are referred to a conciliation conference facilitated by specialist Fair Work conciliators before they proceed to arbitration before a Commissioner or litigation in Court. Conciliation conferences are an excellent opportunity for the parties to constructively resolve their dispute without being exposed to the uncertainty of legal proceedings.
Lawyers are not always permitted to appear for parties before the Fair Work Commission, and must seek leave to appear. Leave is usually granted where the issues are complex, there is a disparity of power between the parties or there is some other reason the Commissioner can be satisfied that legal representation will help expedite proceedings.
How We Help
Employees and employers alike can seek our assistance at any stage of the process. We can assist you to:
ensure retrenchments are genuine and stand up to legal scrutiny based on the broader context of the process;
ensure dismissals are justifiable and follow a fair process;
assess whether a decision to terminate can be supported by sufficient material to satisfy the presumption of unlawfulness;
represent you and negotiate on your behalf at conciliation proceedings;
prepare your case, witness statements and evidence for arbitration or Court proceedings; or
act on your behalf for the conduct of proceedings.
If you have any enquiries concerning dismissals or proposed redundancies, please contact our office.
---
Complete the form below and we'll get back to you as soon as possible.