< Back to Employment & Industrial Law
The Fair Work Act 2009 (Cth) ('the Act') establishes a system that protects employees,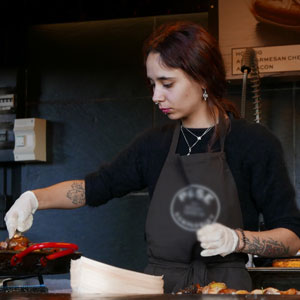 prospective employees, contractors and employers from adverse action taken against them because they have a workplace right. The system allows the affected person to commence civil proceedings for compensatory relief against the person who took the adverse action and allows the courts to impose financial penalties on the perpetrator. Action can be commenced by the employee, a union on behalf of the employee, a contractor or the employer. These actions are known as General Protections Claims.
The main general protection is set out by section 340 of the Act, which provides that 'a person must not take adverse action against another person because the person has a workplace right, has or has not exercised a workplace right, proposes to exercise or not exercise a workplace right or to stop a person exercising a workplace right'. The three main questions this provision prompts are 'When does a person have a workplace right?', 'What is adverse action?' and 'When is adverse action taken because of a workplace right?'. We discuss each in more detail as follows.
When Does a Person Have a Workplace Right?
The Act provides that a person has a workplace right if the person:
is entitled to the benefit of, or has a role or responsibility under, a workplace law, workplace instrument or order made by an industrial body;
is able to initiate, or participate in, a process or proceedings under a workplace law or workplace instrument;
is able to make a complaint or enquiry to a person or body who can enforce compliance with a law or workplace instrument (such as a modern award or enterprise agreement); or
is able to make a complaint or enquiry in relation to his or her employment.
Examples include:
when an employee is a union member or representative;
when an employee is appointed, pursuant to law or workplace instrument, to a role as a health and safety officer;
when an employee complains to the Ombudsman that he or she has been underpaid;
when an employment contract or workplace policy creates a complaints or grievance resolution policy that he employee has invoked; or
when an employer is protected from unlawful industrial action.
Examples of when an employee may not have a workplace right include:
when an employee makes a complaint in bad faith or to a person who does not have the authority or responsibility to act on the complaint;
when an employee engages in misconduct while taking protected industrial action; or
when an employee instructs solicitors to prepare correspondence with a view to delaying legitimate investigations or disciplinary procedures.
A person cannot engage in coercion or intentional misrepresentations about workplace rights. Employees are also protected from undue influence and unlawful discrimination by employers.
Identifying workplace rights can be complex and difficult. We help advise employees when they have workplace rights and what legitimate steps they can take while exercising their workplace rights. We help employers understand the workplace rights that their employees have so they can ensure that they do not contravene the general protections provisions when undertaking disciplinary or investigative procedures.
What is Adverse Action?
Adverse action describes an array of actions that can include dismissal, refusal to hire, demotion, formal disciplinary action, injuring a person's future prospects of advancement, strikes and lockouts. It could more generally be broadly described as an action taken by a person that interferes with the continuity of the work relationship.
Adverse action is not unlawful in and of itself. It is often a necessary part of running a business or enterprise. It is only when the person taking the adverse action is influenced to take it by the fact that the other person has a workplace right that adverse action becomes unlawful. To this end, the Courts look for whether a real and operative reason for the decision to take adverse action was that the other person had a workplace right.
When is adverse action taken because of a workplace right?
Provided an employee identifies in his or her court documents that the adverse action was taken because he or she had a workplace right, it falls to the employer to prove that the action was not taken because the employee had a workplace right. The rationale for the reversed onus of proof is that only the decision-maker knows the real reasons for the adverse action, so it is for the decision-maker to explain his or her actions to the Court.
To prove that the adverse action was not taken for an unlawful purpose, the decision-maker will ordinarily need to satisfy the Court that:
there was a lawful and proper purpose for the adverse action established by the employment contract, a workplace policy, an award or enterprise agreement or the needs of the employer's business needs;
the adverse action was reasonable, proportional and justified in the circumstances; and
the employee's workplace right, exercise of a workplace right or refusal to exercise a workplace right was not an operative or influential factor in the decision.
Time Frames
If adverse action results in dismissal, an employee has 21 days from the date on which the dismissal takes effect to lodge an application with the Fair Work Commission. Upon receiving a copy of the application, the employer has 7 days to lodge its response. The same timeframe does not apply if the adverse action does not result in dismissal.
How We Help
We advocate early intervention when dealing with workplace disputes from which a general protections claim could result. We help employees negotiate with employers to look for alternatives to adverse action where possible and ensure that their workplace rights are at the forefront of the employer's minds when making decisions. We help employers ensure that any necessary adverse action is proper and defensible, which can often be difficult in the high-pressure circumstances of a workplace dispute when the emotions of all involved can be high, and coach decision-makers through the process.
Once adverse action has occurred, we assist both employees and employers with further negotiation or, if necessary, litigation in an appropriate jurisdiction.
If you have any concerns about the general protections provisions or have received a general protections application that requires a response, please contact our office.
---
Complete the form below and we will contact you as soon as possible: